In summertime, you can find beautiful bathing spots (German) around Lake Chiemsee and the 50 other lakes in the region; whilst Übersee am Chiemsee is even home to a sandy beach and high ropes course. The heated pool in Traunst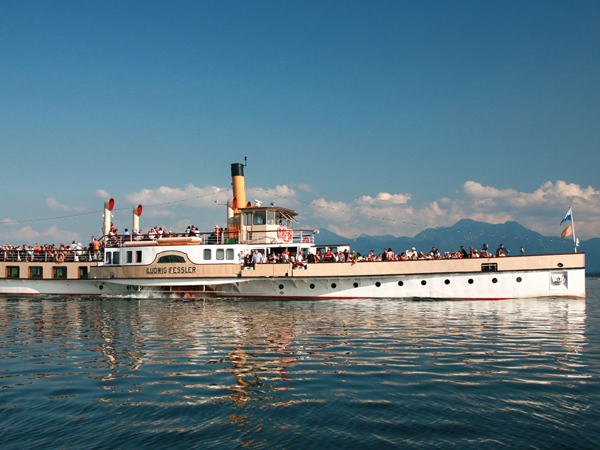 Whatever the season, a boat trip on Lake Chiemsee gives you the opportunity to enjoy the magnificent views of the surrounding Chiemgau mountains and islands.
With around 50 lakes and some rivers, Chiemgau is a real water paradise and is also home to many different types of flora and fauna. Europe's largest inland delta represents a particular highlight.